We do not sell Turkish mocha, but we do sell Turkish handcrafted basins. The origin of the cymbal forging lies in the Orient. 1623 'this unique success story began in Istanbul ...
Pergamon Basin was founded by the third generation masters Saadettin Koc and Hakan Fidan. Both have more than 50 years of experience in the production and refinement of these artistic instruments - because they know what drummers want and need!
The production of high quality cymbals is the passion of their lives for Hakan and Saadettin. This passion, paired with passion and infinite experience, gives the Pergamon cymbals their unique sound, perfectly designed in a noble design. Pergamon cymbals - an incomparable sound that you are guaranteed to have never heard from the top cymbal manufacturers in Istanbul.
New sound that sets new accents!

Cymbals Shop offers high quality and 100% handmade B20 cymbals at an unbeatable price / performance ratio.
We have a large number of pools from different series on site. which you can play and test extensively in our shop.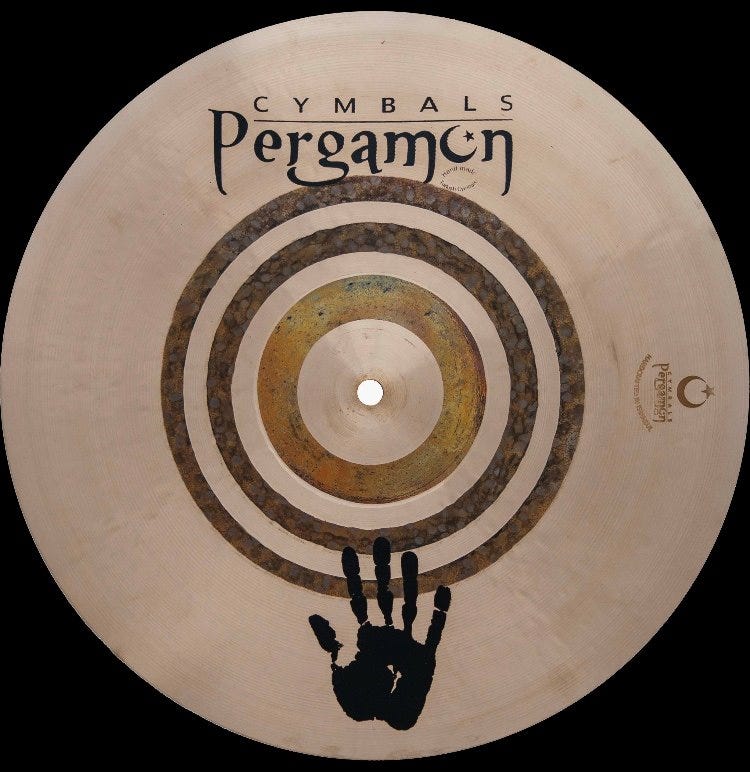 We produce incredible exciting Cymbal for you!
This traditional style gives each "Turkish cymbal" its own sound. This is the art of being a master who can know the spirit of the cymbal. It is a long way to become a cymbal master.
Our cymbal masters are Saadettin Koç and Hakan Fidan.